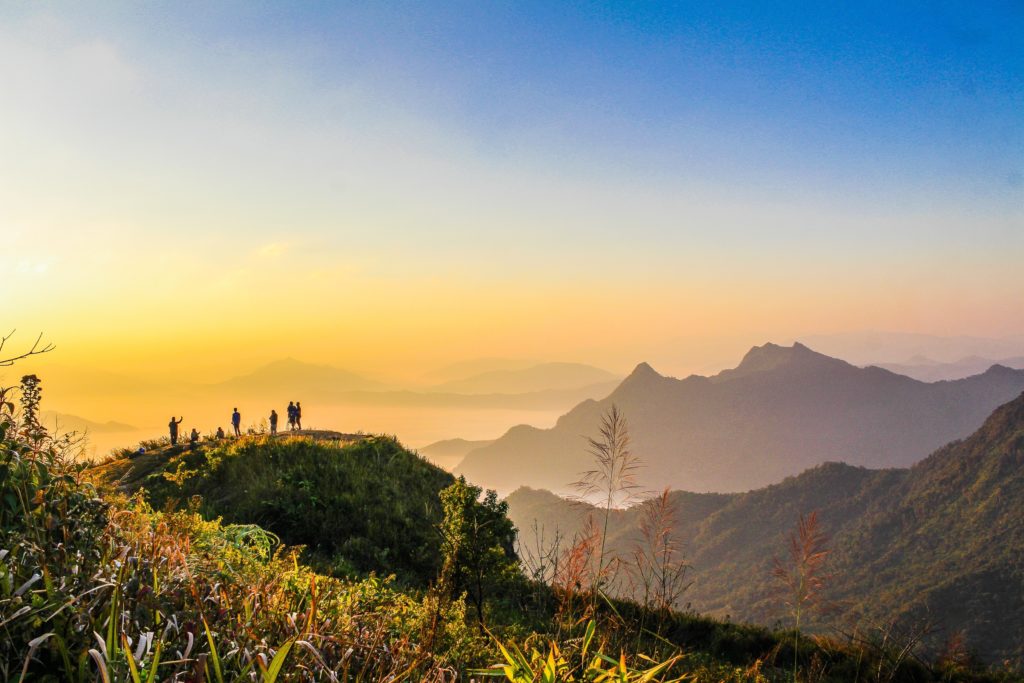 Looking to do some hunting in North Carolina? Looking for a place to hunt that isn't hiding a half-crazed novice hunter behind every tree? Here are some places to hunt then. They cost a bit, but if you want to shoot safely and where you know you stand a good chance of bringing in a big buck, these are the places to hunt.
Buffalo Creek Hunting lodges and guide service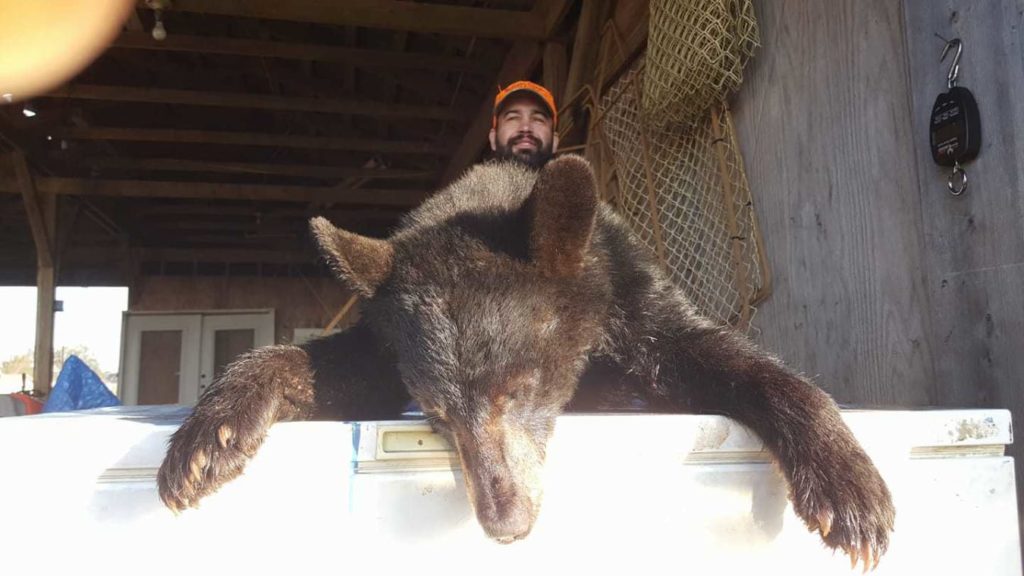 Selma North Carolina- 1-800-868-6265
They have Whitetail Deer, Turkey, Black Bear, Wild Hog, Bobcat and small game hunts. Archery, Muzzleloader and gun hunts. They offer two different lodges, Bertie County and Sampson County camps. Food, Lodging, and Guides are provided with all quests. They have over 7,000 acres of land to hunt on. At the Sampson lodge, they cater to hunters who are willing to let a lesser buck go by for a shot at a trophy buck. But they do have some sections of land where any deer can be harvested.
Lilly Pond Creek Hunting Lodge- Jackson North Carolina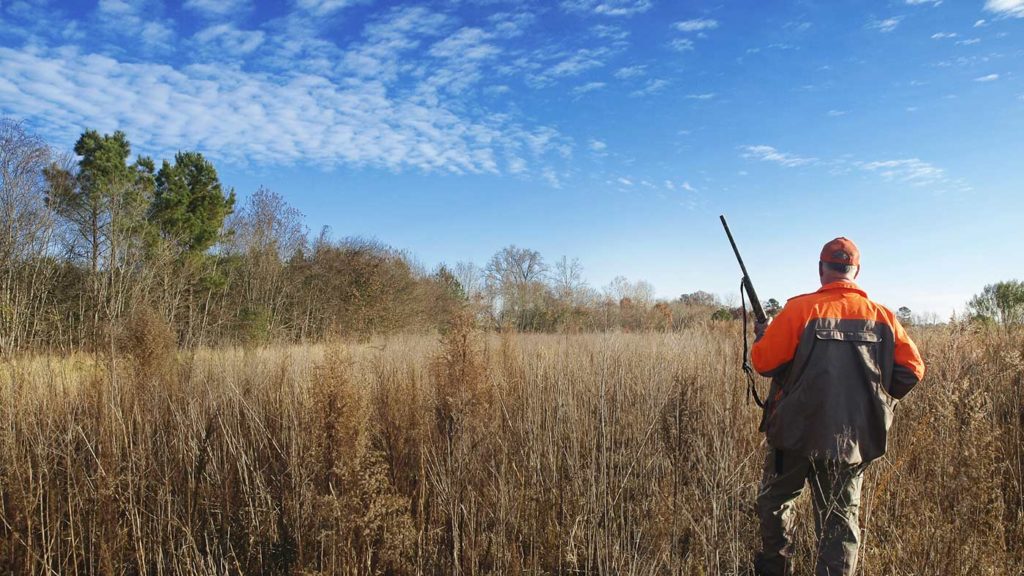 http://www.lilypondcreek.com/ (252) 534-7381 or email them at dock@lillypondcreek.com.
All of their hunting is from above ground stands, and they hunt fields of peanuts and soybeans as well as others and some hardwoods. They lease thousands of acres of land each year from local farms. The lodge is a two-story farmhouse that can sleep up to 16 people, but they prefer 8 to 10 at a time. They provide home cooked meals; they will handle your game and prepare it for transport, and have a processing facility. They also do turkey and black bear hunts as well as fishing trips.
Chestnut Deer Club
http://www.chestnuthuntinglodge.com Located in Taylorsville North Carolina.
They have 5 miles of massive timber mountain land to hunt and do muzzleloader hunts and rifle hunts. The area is fed by mountain streams, and there are food plots and electronic feeders for the deer. They have platform and ground stands with carpeted floors and sliding windows. The club only takes a limited number of members per year and asks that you shoot mature and trophy bucks. They consider an 8 pointer and up a trophy buck. The club cabin for deer hunters is well heated and has a tv and VCR. Membership gets you 5 days hunting, 6 nights lodging. You have to have an NC hunting license and wear Blaze Orange- Hat or Vest.
Cutawhiskey Creek Outfitters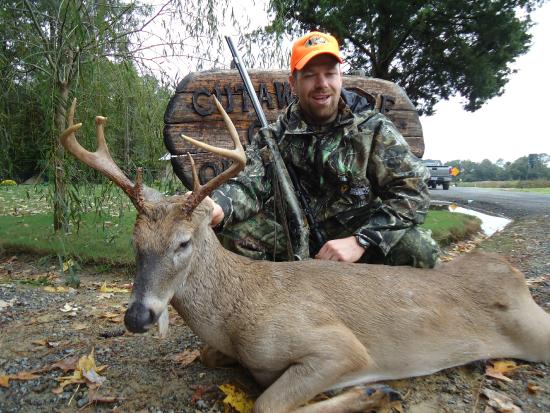 www.cutawhiskiecreekoutfitters.com
Located in Menola North Carolina. 4,500 acres of hunting with over 40 stands. Swamp bottoms, pine, thickets, and other prime hunting country are available. They give a discount for groups of 8 or more. They offer Archery, Muzzleloader and gun seasons. In addition to deer, they offer Black Bear and Turkey Hunts. They have a butcher nearby who will provide his services as well as a taxidermist.
These are just some of the guides and hunting lodges North Carolina has. If you hunt private land or game lands or anywhere, please be safe. Wear Blaze Orange and be sure of what you are shooting at. Also be sure what is behind what you're shooting at. You don't want to kill another hunter, or even somebody's cow (cows are expensive).
Make sure you obey all game laws, and have fun!