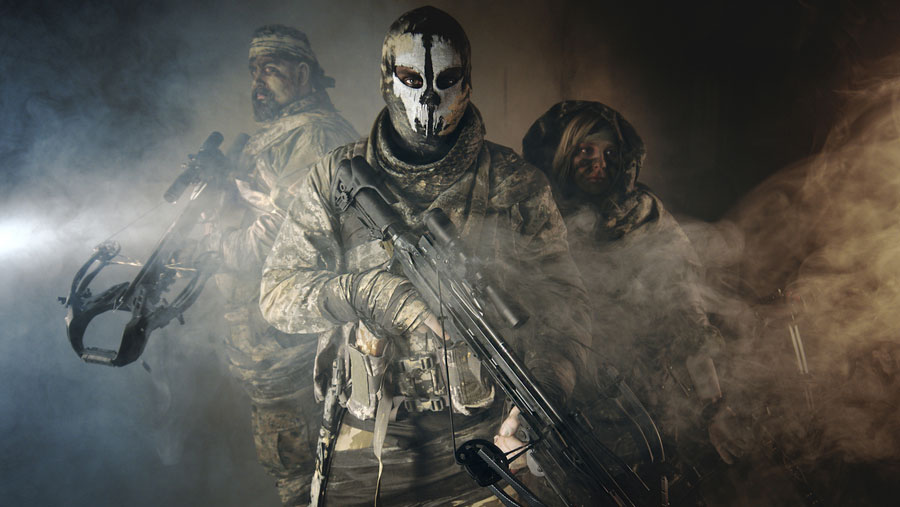 Crossbows have been the most trending weapons among archers for quite some time now, which can be seen through the growing number of states permitting their unrestricted use. Thus, purchasing the best crossbow is not at all an easy task, because the massive variety of options available might give you a hard time deciding what to choose and what are the criteria to base your pick on.
To make things even worse and making a choice harder, let us take this moment now to introduce you to the reverse curve crossbow, your new best friend.
The reverse curve crossbow is only different from your regular one in the fact that the limbs are oriented in the opposite direction than the one they generally are. That means that the front side is facing you instead of what you're aiming at.
In reality, the mechanism behind this design is beyond our humble knowledge, but we assure you that it works wonders and better than the regular crossbow. Now, let us show you the reasons why we're making such a bold statement, so read on!
---
Pros of a Reverse Curve Crossbow
A Slim Design
Compared to the front-facing models, these crossbows can be made a lot narrower thanks to the limbs and rise that are reversed. Especially the limbs, as there is now even less space between them and the stock. This characteristic makes it an outstanding pick, especially for non-spacious hunting areas.
Better Feel
The position of the limbs and riser is on the back instead of the front like in conventional crossbows. This enhances the balance. This also improves the stability of the weapon, particularly in the middle of shooting, but also when hunting for extended sessions as it makes for less fluctuating movements.
Reduced Draw Weight and Higher Speed
The unique technology implemented in these weapons grants them with absurd shooting velocities! Most of them have such a speed that is upwards of 320 FPS, while some are even 80 FPS higher. Moreover, it is coupled with a meager draw weight, in the range of 150 to 165 lbs.
---
Cons of a Reverse Curve Crossbow
The Lack of Equipment in the After-Market
It is true that this type of crossbows was out for a considerable time right now, but it hasn't become widespread until not too long ago. That's why replacement components or extra accessories, such as the crossbow scope, are hardly available, and even some of then make it even harder by limiting their product to OEM add-ons.
Can Be too Hard to Use for Beginners
This technology, like any other one, is evolving at a rapid pace. The shooting speed of these crossbows, in particular, is becoming more and more extreme, thus making a bit too much for folks who are just starting out. Even more experienced ones may face some difficulties.
---
In Conclusion
If you are eager to buy your own first crossbow, or you just want to replace the one you already have, you can't go wrong with a reversed design because it is truly excellent for what it offers. Well, if you are not moved by our review, you can go to any store and see for yourself how much better the concept is!